With accommodation options like Airbnb, hostels probably aren't at the top of your list for travel accommodations – but they should be. Hostels are rising in popularity, especially among millennial travelers. And as one of the most affordable accommodation options, it's not difficult to see why.
While their affordability makes them an attractive lodging option, the shared social experiences they provide are what keep people coming back.
While you're planning your next trip, we'll take you through the step-by-step process of staying in a hostel, from where to find them and how to decide whether they're right for you, to what you'll need to bring in order to make your travel experience that much easier (and cheaper)!

So, what exactly is a hostel?

Experienced travelers describe a hostel as "budget-friendly accommodation that focuses on shared social experience." (Think Airbnb before it was invented.) Hostels are mostly dormitory-like lodging options where travelers pay for a bed in a shared space.

Most hostels have higher rates for private room options, but for the most part, hostels are about meeting new people from all over the world (and saving a ton of money). They're high in popularity among millennial travelers, and even more so among solo travelers looking to experience community in other parts of the world.
So, now that you know what a hostel is, let's move on to the step-by-step guide to staying in one:
Step 1: Pick Your Location
The first thing you should do when booking a trip is figure out where you want to go. But can you find hostels in your destination?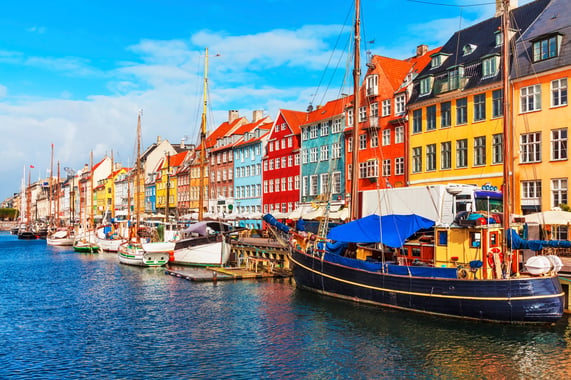 While hostels are pretty uncommon in the U.S., hostel markets are expanding in other parts of the world. According to Hostelworld's report, the largest growing hostel markets are in South and Southeast Asia, the Middle East, Eastern Europe, and Northern Asia. No matter where you're traveling to, the chances are there will be a hostel you can stay in.
Step 2: Review the Pros and Cons of Hostels
Next you're probably thinking, "I'm just not sold on staying in a hostel." Well, I'm glad you said so. There are so many reasons to choose a hostel over a hotel or Airbnb. Hostelworld released a report in which guests ranked the following factors as the top reasons to choose hostels: low cost, convenient locations, high overall value for money, and opportunities to meet other travelers.
Overall, hostels are:
Able to accommodate groups
Located in major cities around the world
One experienced traveler explained that "the opportunity to meet extraordinary people is the reason I will always choose a hostel." And the good news? 9 in 10 hostels offer private rooms, so if you are still hesitant about staying with strangers, you can share that sense of community with the privacy and security of your own room.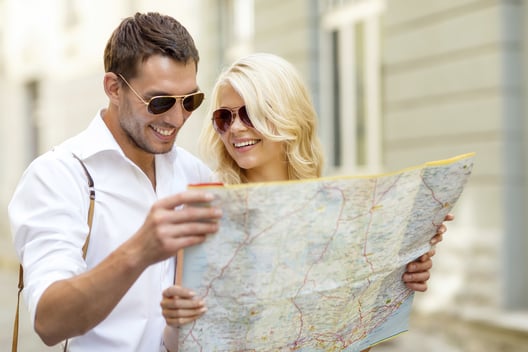 You'll want to consider the cons as well. With hostels come:
A lack of privacy (in sharing a room with strangers, you won't find much alone time).
Risk of theft
Communal spaces
But some travelers suggest hostels if you don't plan to spend a ton of time in your room and want to explore as much as possible. And you'll be thankful to know that you can overcome most of the cons by being prepared, such as by bringing a lock for your personal items, bringing some shower shoes, and following the tips I'll get to later.
Plus, by saving money on your accommodations, you'll be able to splurge on more experiences!
Step 3: Decide on a Hostel
Now you've decided on your location, and you know you want to stay in a hostel- but which hostel will you choose? The best way to figure this out: research!
By researching where to stay and reading the online reviews, you'll find the most honest answers about what it's really like staying in that particular hostel, and you'll learn about certain aspects that might be deal breakers. You can read hostel reviews from people like The Hostel Girl or on HostelWorld.com, which offers ratings on each hostel they list. And, chances are, you know someone who's stayed in a hostel, so they can also offer you great advice about their experiences!
Once you have an idea where you want to stay, you can book your hostels on trusted websites like Hostelworld.com or Hostels.com, so you know you're booking somewhere legitimate.
Step 4: Pack Your Bags
Hostels have a different lodging style than what you might be used to, so it's important you know what you need to bring with you. Most hostels offer sheets, so don't bother bringing your own. But there are a few bare necessities you should bring when staying in a hostel:
A fast-drying towel
A lock for your belongings
Sleep mask (for that pesky roommate that turns on the lights at 4am)
Earplugs
Shower Shoes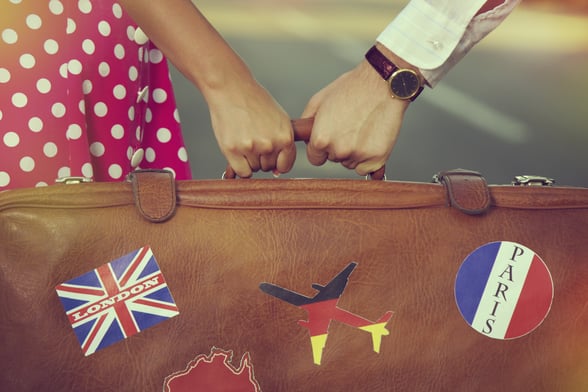 Additionally, hostels don't offer the same convenience as hotels, so toiletries like shampoo and conditioner are your responsibility while you're staying there.
Additional Things to Keep in Mind
Finally, here are a handful of helpful things to know before you set off on your adventure!
Whether you're traveling the streets of Sweden or South Korea (check out our blogs on traveling Sweden on a budget, and eating your way through South Korea on a budget), hostels offer a unique experience by fostering community between individuals from foreign places.
Plus, their affordability allows you to splurge on immersive experiences in your destination country. You'll also make friends along the way from countries all over the world.
So, by now, you should have your adventure planned, your hostel booked, and your bags packed. All that's left is to go!